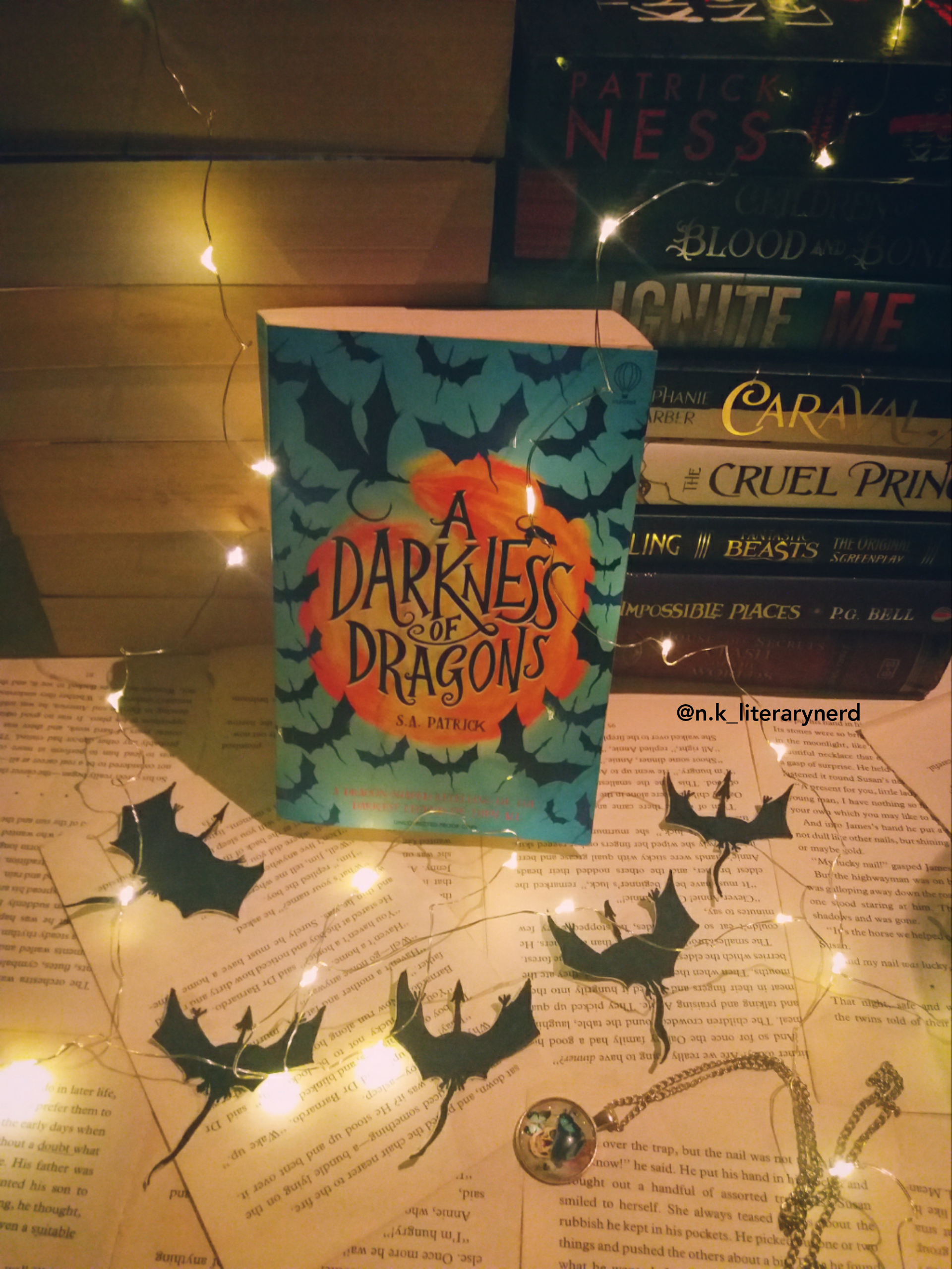 First of all, thank you so much USBORNEYA for sending me this advance review copy.
Goodreads Synopsis:
After playing a forbidden spell-song to save a village from rats, 12-year-old piper Patch Brightwater is thrown in jail. But there he meets Wren – a noble girl under a rat-shaped curse – and together they befriend Barver, a fearsome dracogriff, and set off on a grand adventure filled with sorcerers, dragons, bandits…and one very deadly enemy.
From the depths of the Tiviscan dungeons to the highest peak of Gemspar Mountain, this stunning book reminds us of the soaring joy of adventure, the captivating danger of magic, and of the delight of finding friends in unexpected places. 
My Review:
There is magic in music, listen.. ….
This was my second Arc from usborneya and oh boy… did I love it!!!!
The story captivated me from the first page because it was such unique fantasy story…I took my time completing this book. Now I am sad that it ended. I think this was a good october read.
The concept of pipers was literally so amazing…music wielding magic from pipes (kind of flute). This whole concept was mesmerizing but well any kind magic does have its dark side…
I always fall in love with the mythical creatures and pets. In this case, there was a dracogriff and a rat. You must be thinking why did I love the rat… well I am not giving any kind of spoilers here. So you will find out when you read this book.
Can you imagine a piper, a dracogriff and a rat being best friends? Seems impossible right? It isn't really. Believe me, their friendship was the best and I loved their adventure. Just when I thought that the book will end in a boring way or something…bammm!!!! The story took a drastic turn and the way it ended…ahhh I need more …
The best thing about this book? Music and magic moulded together into one…
At one point, I really was scared that this book will disappoint me but no….it damn well did not…it was epic. Get ready to jump into the world of pipers, an adventure, magic and music. A dark and captivating tale of courage, friendship, magic, music and adventure…
My Rating:
🌟🌟🌟🌟🌟/🌟🌟🌟🌟🌟
5/5
You can find the author at:
Follow me at:
📖 Twitter