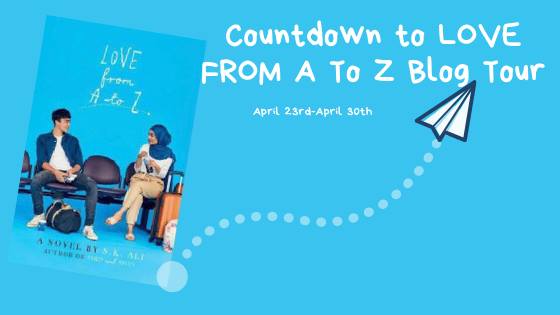 Gosh… only 1 Day Left until Love From A to Z releases. As a part of a Street Team, we are doing a countdown and its so Fun to do it. Here's my promo post for this book:
**I would like to thank @gildedwolves & @airyreads for putting this street team together. It's the first time I got selected into something like this and I am really grateful to these two girls for making me a part of this team.**
Here's a Synopsis of Love from A to Z by S.K. Ali
A marvel: something you find amazing. Even ordinary-amazing. Like potatoes—because they make French fries happen. Like the perfect fries Adam and his mom used to make together.
An oddity: whatever gives you pause. Like the fact that there are hateful people in the world. Like Zayneb's teacher, who won't stop reminding the class how "bad" Muslims are.
But Zayneb, the only Muslim in class, isn't bad. She's angry.
When she gets suspended for confronting her teacher, and he begins investigating her activist friends, Zayneb heads to her aunt's house in Doha, Qatar, for an early start to spring break.
Fueled by the guilt of getting her friends in trouble, she resolves to try out a newer, "nicer" version of herself in a place where no one knows her.
Then her path crosses with Adam's.
Since he got diagnosed with multiple sclerosis in November, Adam's stopped going to classes, intent, instead, on perfecting the making of things. Intent on keeping the memory of his mom alive for his little sister.
Adam's also intent on keeping his diagnosis a secret from his grieving father.
Alone, Adam and Zayneb are playing roles for others, keeping their real thoughts locked away in their journals.
Until a marvel and an oddity occurs…
Marvel: Adam and Zayneb meeting.
Oddity: Adam and Zayneb meeting.
You can buy the books from: Amazon / BookDepository / IndieBound
Follow the Author at:
Did you know?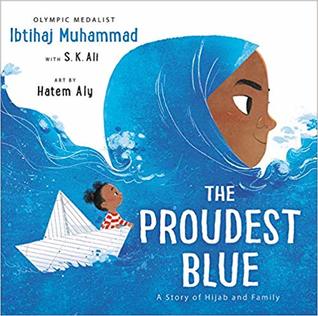 She also has a picture book co-authored with Team USA Olympic Medalist, Ibtihaj Muhammad, THE PROUDEST BLUE releasing on October 22, 2019
I Won an ARC of Love from A T Z….. like what??
So, @gildedwolves hosted a giveaway of Love from A to Z and I won the ARC with my Book bestie Stars.brite. Gosh… I am still so happy and impatiently waiting for the book to arrive at my doorstep soon. Thank you so much to Mana a.k.a gildedwolves and the author Sajidah Ali … I am just so excited!!!
Some Quote Aesthetics by Maria_Writes:
S.K. Ali's Book Tour Dates.
You guys!! The book releases tomorrow. Make sure to buy your copy.
Here are some other amazing tour stops for you:
April 23
Rameela- Star is All Booked Up: Welcome Post/Marvels and Oddities in my Life
April 24
Lilli- Utopia State of Mind: Promo
April 25
Selena- Life of a Random: Love From A to Z Playlist
April 26
Shri- SunandChai: Promo
April 27
Aashi Ranjan- Books Bounty Hub: Muslim Representation Matters
April 28
Ara- Open Pages: The A to Z of Journals
Julia- Juliatfleur: Promo + Graphics/Art
April 29
Nargis- Writing Power: Promo
April 30 (RELEASE DAY!)
Amna- YA Book Corner: A to Z Reason to read Love From A to Z
Michelle- Magical Reads: Promo