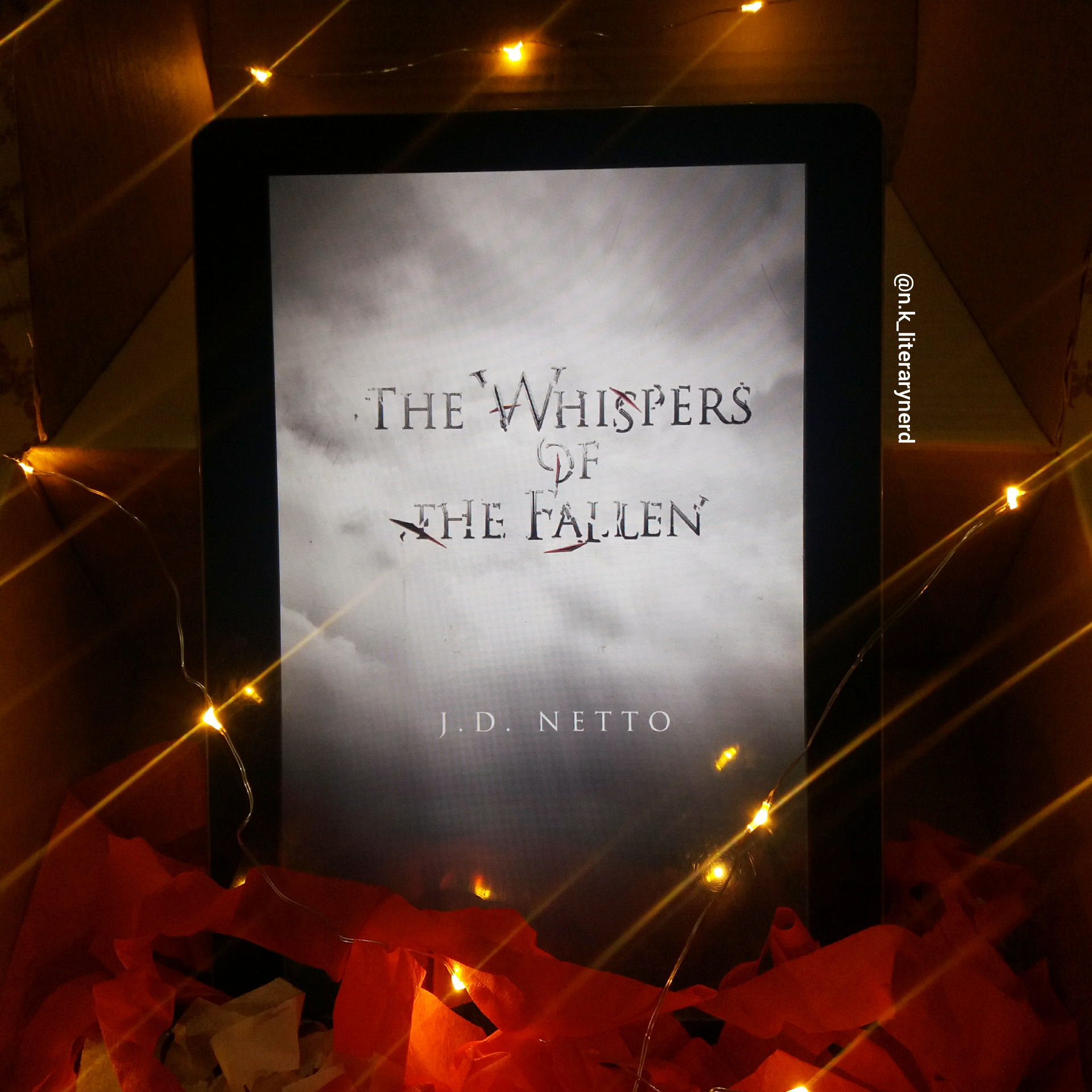 Book Name: The Whispers of the Fallen

Author: JD Netto

Genre: Young Adult Fantasy/Fiction/Paranormal

Review copy provided by the author.
Goodreads Synopsis:
Ever since the dawn of days, rumors about the Diary of Lucifer echoed throughout Elysium. Hidden from all human knowledge, the Diary was kept a secret, locked away in the small village of Agalmath.
Isaac and Demetre find themselves in a dangerous journey as they uncover the truth about the Diary and those who guarded it for all these years. However, for Isaac and Demetre, danger lies at every step, hidden in the most unexpected places.
Hunted by the Nephilins and the Fallen Stars, they must find others who will join them in the battle against the coming darkness.
My Review:
Lost in the fire of torment, something
crawled on my neck. When I reached for it, there were
maggots eating at my flesh. My chest moved rhythmically,
following the desperate beat of my heart.
Firstly, thanks to JD Netto for providing me an e-copy of this book to read and review.
After making the mistake of reading the third book before the first book, my thirst for reading this series increased even more. Because the suspense of such a gripping story was unbearable.
Of all the stories I have read about the war of good and evil, the rise of lucifer and stuff like that, this one had a completely different world building with such diversified characters.
Although, there are many characters. Still each of them have their own path to follow in this war. Each of them have an important part to play. Isaac is one of my favorite characters as yet. I had a dual feeling of love and hate for Nephele, although… she's obviously on the dark side.
I really loved the friendship of Demetre and Isaac as well as Devin and Isaac. Both of them have such great strength and wisdom.
I don't know why I felt something amiss in the story. Still I loved it overall; though, the suspense and the world building was really well maintained by the author.
Cannot wait to read the other parts in this series.
My Ratings:
????/?????
4/5
Find the author at:
Ask me questions? In the comments section…