First of all, happy book release to Estelle Laure. I am so thankful to Sarah Bonamino from St. Martin's Publishing Group for having me on this Blog Tour and giving me the chance to interview the author.
I am currently reading this book and loving the story till now. It's mysterious and intriguing. Here's the plot.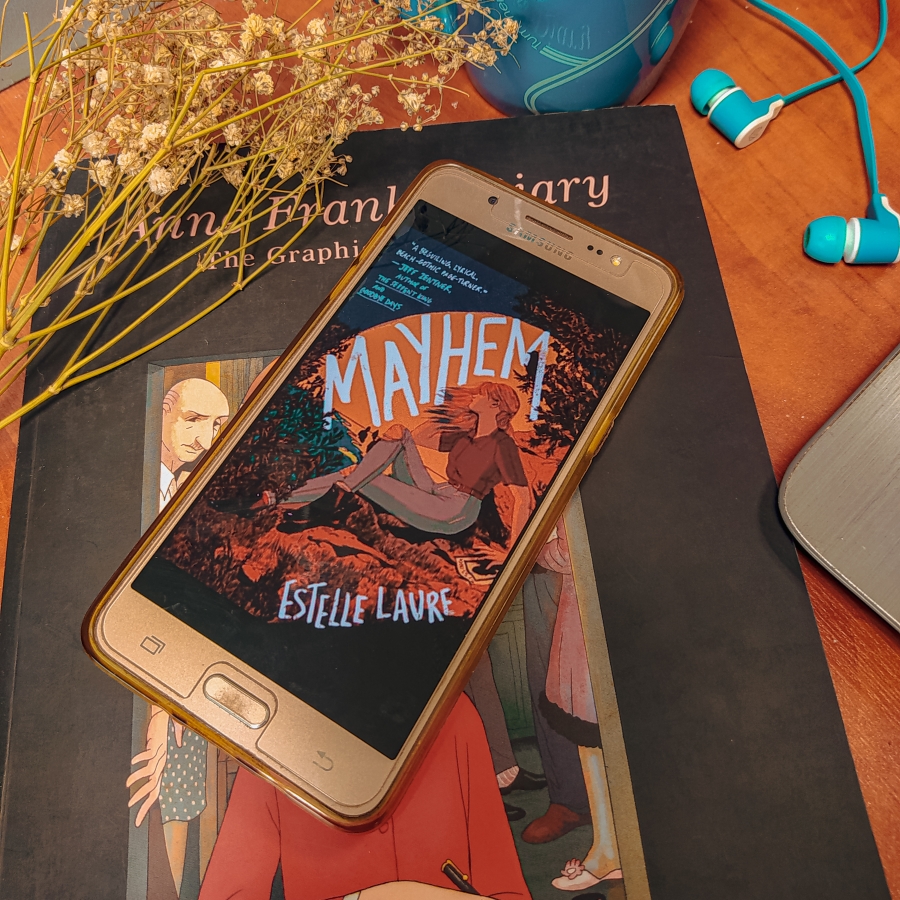 Synopsis:
The Lost Boys meets Wilder Girls in this supernatural feminist YA novel.

It's 1987 and unfortunately it's not all Madonna and cherry lip balm. Mayhem Brayburn has always known there was something off about her and her mother, Roxy. Maybe it has to do with Roxy's constant physical pain, or maybe with Mayhem's own irresistible pull to water. Either way, she knows they aren't like everyone else. 

But when May's stepfather finally goes too far, Roxy and Mayhem flee to Santa Maria, California, the coastal beach town that holds the answers to all of Mayhem's questions about who her mother is, her estranged family, and the mysteries of her own self. There she meets the kids who live with her aunt, and it opens the door to the magic that runs through the female lineage in her family, the very magic Mayhem is next in line to inherit and which will change her life for good. 

But when she gets wrapped up in the search for the man who has been kidnapping girls from the beach, her life takes another dangerous turn and she is forced to face the price of vigilante justice and to ask herself whether revenge is worth the cost. 

From the acclaimed author of This Raging Light and But Then I Came Back, Estelle Laure offers a riveting and complex story with magical elements about a family of women contending with what appears to be an irreversible destiny, taking control and saying when enough is enough.

Author Interview:
Is this story inspired by any real-life events in your life or your surroundings?
I grew up in part in the Bay Area in California, so we would go to Santa Cruz often, especially in the summer. I loved the boardwalk and the rides so that's where I got the basis for Santa Maria. As far as real life events, I did experience some various forms of abuse as a kid and teenager. I also experienced a huge amount of rage and a feeling like I wanted to fight and destroy everything in my path. That is something I shared with Mayhem and I loved getting to act out on it in fictional form, because I do not have any powers and Mayhem does.
What do you like the most? Going to the beaches or hiking in the mountains?
That's a tough one, actually. I live in a small mountain town and love the feeling of being on top of a mountain, of looking down on the world. It makes me feel so calm. On the other hand, beaches are where I feel the most at peace on the whole planet. The beach is like a womb and the sound of the waves gives me the feeling of being infinite and also so very small.
What's your take on feminism?
Oh wow, that's a question we could spend days unpacking. The simple answer is that I'm clearly a feminist. That said, the answer actually isn't simple at all. I've been studying for years and still feel I've only scratched the surface. As a white woman, I'm super interested in intersectional feminism, and I'm also passionate about trans rights and being present as an ally to the LGBTQIAP+ community. It's not just about the binary. There is so much to learn and it's an ever-changing landscape right now, which is exciting. In the end, I want to make sure that everything I'm doing and everything I stand for is contributing in some small way to expansion of rights and more equality for every human on the planet. I do have an unfortunate history with some men and the way they can dominate physically and create an atmosphere of fear and intimidation and that is something I hope we are making strong moves to combat, because the patriarchy as it currently exists is a huge fail.
Do you believe in getting justice or taking revenge?
I think of it like this: if someone hurt one of my children I would want to hurt that person in equal measure, regardless of the circumstance or that person's pain, though I understand damage happens in life and we aren't always conscious of the ways in which we're causing harm. I do think some people are capable of redemption, but I also think there's a line and if you cross it you are maybe not worthy of having the chance to redeem yourself. On the other other hand, I don't think our judicial system is infallible and so when it comes to the death penalty I have to stand against it. Vengeance and justice are complex and I think I wrote the book in part to process all my questions about it. I'm not sure I have all the answers though.
Does the main character of this book has any similar traits from your own personality?
Yes. Mayhem is furious at the beginning of this story as I was furious as a teen. She is also disempowered as I was. It's not easy to be a kid and have to deal with adult things, and it results in rage. I've worked hard as an adult to temper that, but I still really remember that feeling and brought it forward full force when I was writing this story.
About the Author: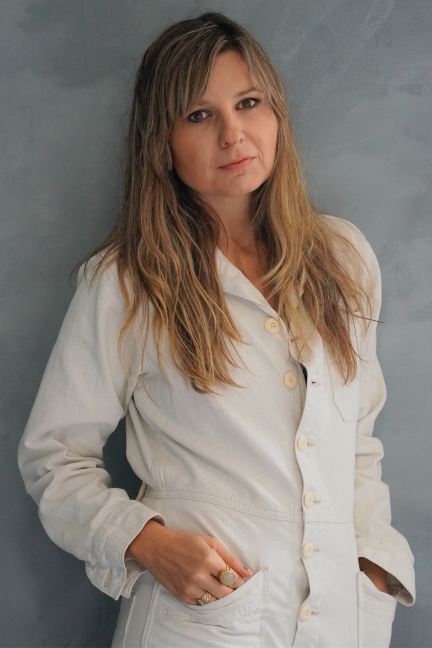 Estelle Laure, the author of This Raging Light and But Then I Came Back believes in love, magic, and the power of facing hard truths. She has a BA in Theatre Arts and an MFA from Vermont College of Fine Arts in Writing for Children and Young Adults, and she lives in Taos, New Mexico, with her family. Her work is translated widely around the world.

Find The Author At: